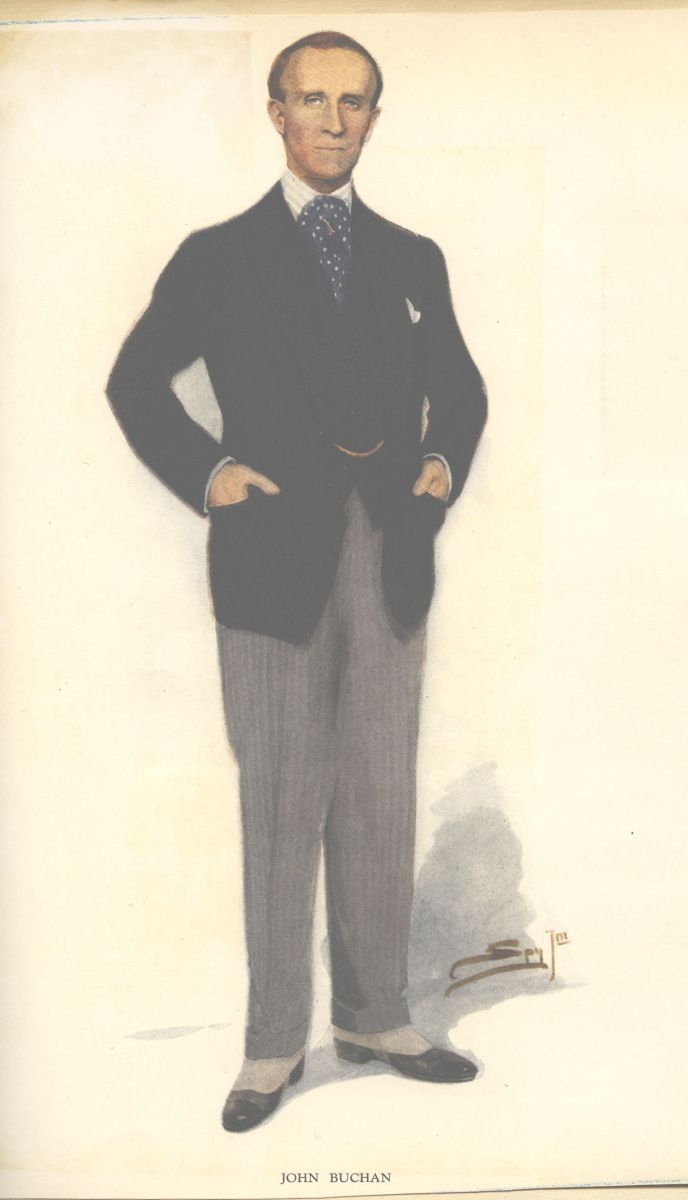 John Buchan was Governor General of Canada from 1935 until his death in 1940. His private papers, along with his personal library, were acquired by Queen's University, through the generosity of Colonel & Mrs. Robert McLaughlin of Oshawa; the purchase being orchestrated through the good offices of Leonard Brockington, Rector of the University from 1947 to 1966. The papers are one of the highlights of the research collections at Queen's University Archives.
The 2004 Annual Queen's University Archives Lecture
The lecture for 2004 was presented in conjunction with the visit to Canada of The John Buchan Society of the United Kingdom. Dr. Peter Henshaw (University of Western Ontario) presented his talk "Buchan and the Invention of Canada". An exhibition was created in celebration of the occasion, based on the collections of both the W. D. Jordan Library and Queen's University Archives.
---