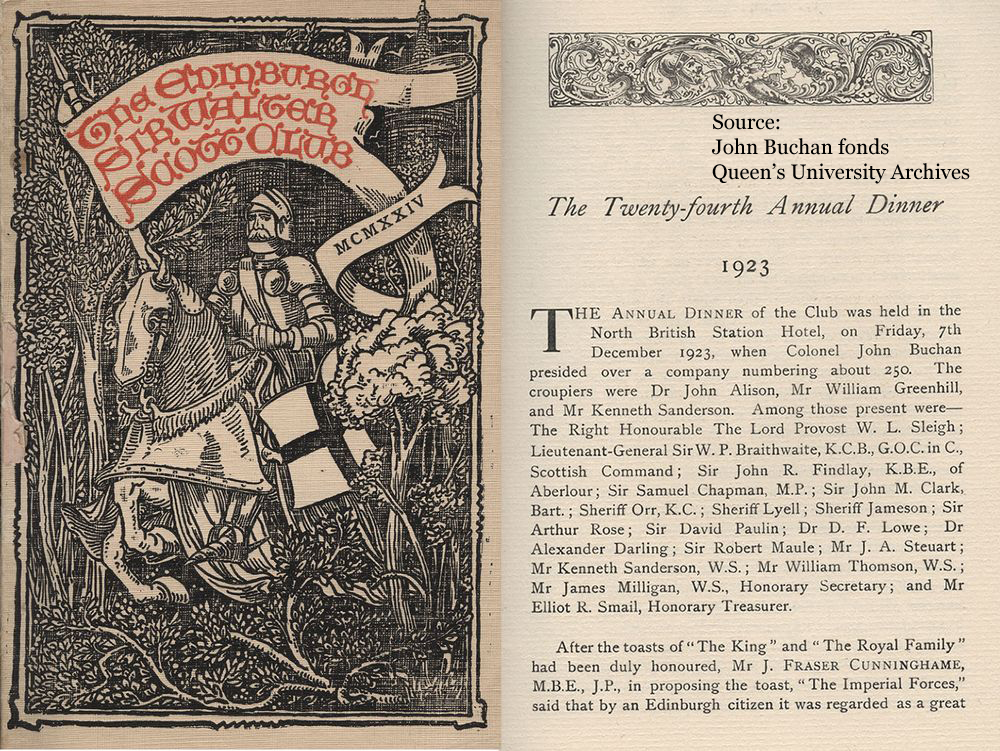 Buchan was successful in all the roles he undertook: lawyer, colonial administrator, publisher, journalist, historian, parliamentarian, and author. In public and private life the world was his oyster.
After the War, Buchan returned to the whirling hub of politics and public life with ease and soon was actively engaged in the debates arising in press and parliament.
In Scotland the Liberals had dominated the political scene since the mid-nineteenth century. John Buchan first entered the political arena as the Unionist candidate for Peebles and Selkirk in 1911. Buchan thought his Liberal opponents "unctuous orators" mixing the "art of the prophet with that of the fishwife". His own views were often independent of the Tory party line and his speech making often acclaimed from both sides of the House. He summed himself up as "A Conservative with a move on."
In 1927, John Buchan was invited to stand for the Scottish Universities seat and won with a considerable majority. He subsequently held a number of important government posts, including Lord High Commissioner of the Church of Scotland (1933-34). He felt the aims of politics to be "…to give actual human beings the chance of a worthy life" and "ensure peace and cooperation between nations."
---