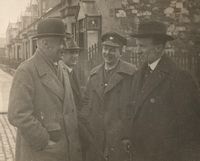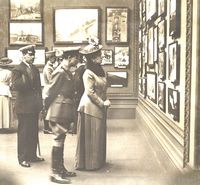 In 1914, during the first months of the war, he wrote his most famous novel The Thirty-Nine Steps. But he was to spend the first years of the war as a correspondent at the front. With his usual prodigious energy, he also managed to continue his work as publisher, author and war historian.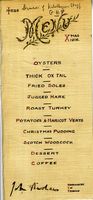 He then served on the Headquarters Staff of the British Army in France (1916-17). But by 1917, his acclaimed work for the Foreign Office and War Office lead him to a position directing a newly formed Department of Information, coordinating the foreign propaganda work of several different government offices. "It was," he said, "the toughest job I ever took on."
His philosophy in this whirlwind of war work was clear: it was to be as objective as possible, no half-truths, no attempting to varnish over setbacks, nor ever denying any disaster.
---